Venue & Hospitality
Welcome to the Official Attendee Housing Site for the 2nd International Conference on Generic Drugs and Biosimilars, which will be held in Birmingham, UK. The Conference will take place in the following location and dates

Hilton Birmingham Metropole
Pendigo Way, Marston Green
Birmingham B40 1PP, UK
Conference Dates: August 24-25, 2017
Hotel Services & Amenities
Audio/Visual Equipment Rental.
Business Center.
Business Phone Service.
Complimentary Printing Service.
Express Mail.
Fax.
Meeting Rooms.
Office Rental.
Photo Copying Service.
Secretarial Service.
Telex.
Typewriter.
Video Conference.
Video Messaging.
Video Phone.
ATM.
Baggage Storage.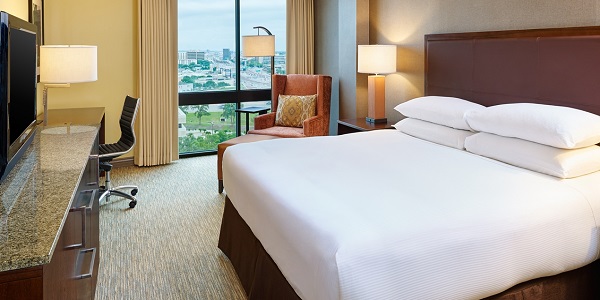 Transportation
Driving Directions Updating Soon...
About City
Birmingham is a major city and metropolitan borough of West Midlands, England. Itis the largest and most populous British city outside London, with a population in 2014 of1,101,360.The city is in the West Midlands Built-up Area, the third most populous urban area in the United Kingdom, with a population of 2,440,986 at the 2011 census. Birminghammetropolitan area is the second most populous in the UK with a population of 3.8 million.This also makes Birmingham the 9th most populous metropolitan area in Europe.
A medium-sized market town in the medieval period, Birmingham grew to internationalprominence in the 18th century at the heart of the Midlands Enlightenment and subsequentIndustrial Revolution, which saw the town at the forefront of worldwide advances inscience, technology, and economic development, producing a series of innovations that laidmany of the foundations of modern industrial society By 1791 it was being hailed as "thefirst manufacturing town in the world Birmingham's distinctive economic profile, withthousands of small workshops practising a wide variety of specialised and highly skilledtrades, encouraged exceptional levels of creativity and innovation and provided a diverse andresilient economic base for industrial prosperity that was to last into the final quarter of the20th century. Perhaps the most important invention in British history, the industrial steamengine, was invented in BirminghamIts resulting high level of social mobility also fostereda culture of broad-based political radicalism, that under leaders from Thomas Attwoodto Joseph Chamberlain was to give it a political influence unparalleled in Britain outsideLondon, and a pivotal role in the development of British democracy From the summer of1940 to the spring of 1943, Birmingham was bombed heavily by the German Luftwaffe inwhat is known as theBirmingham Blitz. The damage done to the city's infrastructure, inaddition to a deliberate policy of demolition and new building by planners, led to extensive demolition and redevelopment in subsequent decades.